In the church we often talk about the importance of, "remembering." Of course this is Biblical. Over and over again the Israelite's are called to "remember" what God had done for them. The "Passover" was celebrated in order that one would never forget God's deliverance of his people from bondage, and so later generations could enter into this miracle God provided
The F.I.T. Challenge
"Bishop Trimble's" FIT Challenge!
The acronym FIT stands for FOCUS, INVEST, and TELL. The Bishop's FIT Challenge is a call to lean forward with a commitment to self-care in all ways – physical, mental, and spiritual. The challenge begins by focusing on prayer and Bible reading. In our first step we are challenged to explore the New Testament through a 90-day reading plan. More information to come as we share in our challenge together
Selma Christ Youth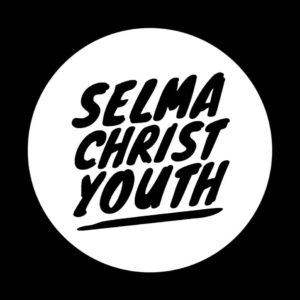 Selma Christ Youth generally meets every Sunday evening at 5.30pm.
---
This week at Selma Christ
Wednesday
Because of this I rejoice. A Study in Philippians
Starting 19 February. 7pm
Sunday
9.00am – Sunday Morning Worship
9.30am – Children's Church
10.20am – Small Group/Sunday School
5.30 Selma Christ Youth
6.00pm – Sunday Evening Momentum for Life series.
Upcoming Calendar
8 February Saturday 9am Sowing/Crafting with a purpose
9 February Sunday First Sunday 4 Safety (New Burlington)
13 February Thursday 6.30pm Game night at Sherri's (once a month)
16 February Sunday Potato Bake. Youth Fundraiser
19 February Wednesday Bible Study (title tba)
4 March Wednesday 6.30pm Family Night
14 June Sunday 12 noon Annual picnic at Prairie Creek
---
---