Highway construction and road repairs, it seems it never ends. And in some of those wonderful construction zones was the "grooved" pavement. You know, it makes that awful noise as you drive on it for miles. I guess they want to keep you alert (as if the chuck holes didn't).
The F.I.T. Challenge
"Bishop Trimble's" FIT Challenge!
The acronym FIT stands for FOCUS, INVEST, and TELL. The Bishop's FIT Challenge is a call to lean forward with a commitment to self-care in all ways – physical, mental, and spiritual. The challenge begins by focusing on prayer and Bible reading. In our first step we are challenged to explore the New Testament through a 90-day reading plan. More information to come as we share in our challenge together
Selma Christ Youth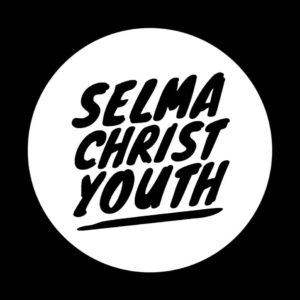 Selma Christ Youth generally meets every Sunday evening at 5.30pm.
---
This week at Selma Christ
Wednesday
7.00pm – Overcomer Bible Study
starting on the 9th
Sunday
9.00am – Sunday Morning Worship
9.30am – Children's Church
10.20am – Small Group/Sunday School
5.30 Selma Christ Youth
6.00pm – Sunday Evening Worship
Upcoming Calendar
9 October (Wednesday) 7pm Overcomer series Bible study Starts
27 October (Sunday) 9.00 am Homecoming (Special Speaker Randy Ollis – WISH-TV)
4 December Wednesday 6.30pm Family Night
15 December Sunday 2.30 Recycled Teens. Lion, Witch, & Wardrobe @ Civic. Tx $12
---
---